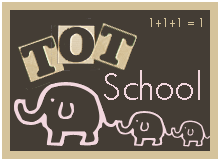 Bekah is 36 months.
I've been thinking of joining up with Tot School over at
1+1+1=1
for awhile now. I decided this week to really push myself to just do it. Boy, am I happy I did. We had so much fun learning together. This week in Tot School:
Bekah learned about the letter I. Our favorite "I" word was ice cream, of course!
She worked on her new ice cream color matching file folder game.
Bekah learned that Blue and Yellow make green from the book Little Blue and Little Yellow. She loved this book!
She played HiHo Cherry-o.
"Practiced" violin with Daddy.
Enjoyed some time on Starfall.
Cooled down with her water table.
Traced the letters of the alphabet with the butterfly dry erase book she got from her Super Summer Swap partner. (Thanks Sawyer!)
Bekah also played with her Melissa and Doug opposites puzzle. She's gotten very good at this.
We got this Cooties game with a birthday gift card. She loves it, but it's teaching Mommy and Daddy patience!
Also learned that "I" is for inchworm.
Bekah got to play in the sprinkler with her cousin.
And "chopped" a few small toys out of an iceberg (for the letter "I")
All in all it was a very busy week. She's given up on naps, so I'm finding that I need to come up with more and more to keep her busy!
To see what other kids have done, go
here
.